July just started which means plenty of summer events will be at your door. It's warm and sunny outside, it's the perfect weather to wear all your summer clothes. Magazines are full of new trends, but before buying new items, I suggest you to do a big wardrobe cleaning and organization to see what you have and discover old pieces that you had forgotten about. I just did mine and I discovered pieces I didn't wore that I will incorporate to my looks this summer. With the summer still at its beginning, maybe you've gotten a wedding invitation, maybe you're going to Osheaga or to music festivals, maybe you're planning a pool party, maybe you're wondering what to wear to all of those incredible events. Here are some suggestions of outfits according to the event!
1. Attending a wedding.
You've sent your answer and your meal choice, but now you need to plan your outfit. A sacred rule is to not wear white, and I totally agree. Leave the bride shine! I would suggest going with a A-line dress (fitted at the top and open (skater skirt) at the bottom) which is cute, romantic and feminine. If you're more classic, go with light colors, like light pink, green or blue. If you're more daring, go with royal blue, purple or red. Another great option is to wear a maxi dress. I love the ones that have a slit on the side so it's easier to walk and you can still show your legs. Add a statement necklace, dangling earrings, bracelets, rings and nice classy heels.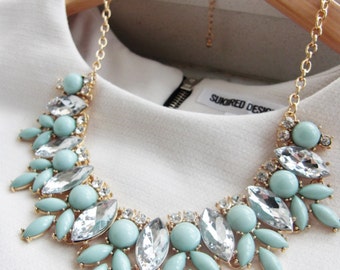 2. Pool party.
Whether you're planning a pool party or attending one, it's one of those events that screams SUMMER. Wear your swimsuit (bikini or one-piece) under a light, simple and loose dress that's easy to remove and put on. Go wild with colors and patterns! If you're not feeling the dress, wear jeans shorts with a tank top or t-shirt. Bright nail polish on toes and finger nails adds a fun touch also. Don't forget the sangria and the shades!
3. Girls' night out.
Hitting the dance floor tonight? Be classy and don't wear inappropriate clothing. So many people do the error of choosing tight and slutty outfits that don't flatter their silhouette. I recommend a pencil skirt (a simple black one or one with patterns) and a peplum top (very trendy!) It's a classic look which is sexy and trendy and it gives a nice figure. I also recommend chic high-waist shorts with a colorful top (royal blue, deep green, orange). Of course, a nice, sexy and simple dress is always a good option for an amazing night! Simple jewelry, lip stick, mascara and.. am I hearing the dance floor call my name?
More Summer Events with Style are coming up! Keep in touch (Share and Like!) with the facebook page: https://www.facebook.com/sweetnstyleblog and the Instagram account: @beaudrycath
Hasta pronto!
Catherine Beaudry